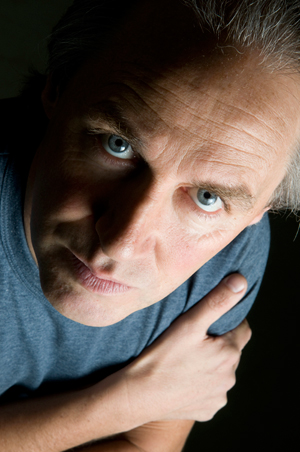 Stephan Hellec has had this motto ever since his youth
"live life to the full, live it everywhere".

A fan of American painting and British rock, he has followed an untypical career path; " I'm still gobsmacked by the Clash ! "
After studying economics in Paris he took up residence in Los Angeles for seven years, enrolled at UCLA and Lee Strasberg Theatre Institute and met Mel Brooks. But it was a meeting with a fashion accessory designer that inspired him to develop his first models of handbags.

Then in New York, he stayed a year. He rubbed shoulders with the city's cultural milieu following in the steps of his favourite painter: Barnett Newman. "A life of high society drifting and intellectual well-being" he says. He met John Cage at Robert Kushner the painter's home. Back in France, he brought out the first models of bags under the label "Stephan Hellec Belle île en Mer". He is very attached to this island for its exquisite beauty and the artists that have resided there: Sarah Bernhardt, Monet, Vasarely …
A new direction today, embracing the true spirit of the city, brings the creation of a fine range of designer hand bags, crafted in France, from the finest leathers and offering exclusivity to the most discerning clientele.
Recently, Madame Nadine de Rothschild asked him to create a small pair of food tongs for eating mussels. They are also used in some trendy restaurants (finger food).
by owning a bag Stephan Hellec, you would take with you the mystery and the prestige
propelling you into a world of glamour.